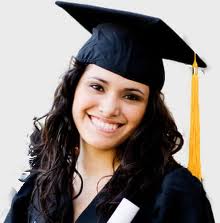 You have come here in search of – latest educational news, vibrant career articles, to choose a Career Path, in search of suitable job or to indulge into an active discussion under our highly active career education forum for everybody to participate – Student, Teacher, Parents & Career Counselors. Navigate directly to an option of your choice by hitting instant access links below :
Career Education Forum For Students – You may scan our Career Education Forum menu from any page you are on. The section in which you can contribute, ask, get answers to your career & educational queries, share educational material, just there are unlimited possibilities under following categories (direct links) –
Career Articles For Students – You may scan our "Articles" menu from any page you are on. We have categories Career Articles, General Articles and Science Articles to help you provide with a sorted list.
Career Help For Students – You may visit our "CareerPaths" menu from any page you are on. We bring complete information about every different career option to help you decide on the one best suit to your abilities and aptitude.
Latest Educational News & Expert Opinions – The access to latest educational news is provided through " EduNews ", but the list of latest 5 top news is available on the "Home" page itself. New educational policy decisions and opinions may be accessed through " EduTalk ".
Jobs – Now you can directly apply and post your resume to an employer through this site just at click of mouse. Visit "Jobs" menu option. You will get an easy to scan list of jobs, choose one you may find for yourself, fill in the form, upload your resume and that's it, you have applied. It is so simple.
All the resources are free to access, download, print or share. Undergraduate & postgraduate students and also those students in Class 10 (SSC) or Class 12 (HSSC/HSC) can use this site as much as the parents, teachers, career counselor or almost anybody related to field of education or career can. Best Luck.