Earn up to ₹40 per post as scholarship. Unlimited earning potential per month.
Exchange career information, knowledge, interview questions, campus tests, notes & tutorials, give/get answers...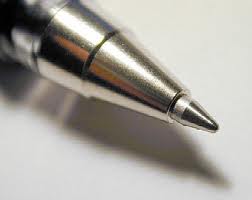 Journalism is concerned with collection and dissemination of news through the print media as well as the electronic media. This involves various areas of works like reporting, writing, editing, photographing, broadcasting or cable casting news items.
In this age of information, everyone wants to be aware about what is happening around them in the world. It is the media that is the source of all that information – be it print media like the newspapers and magazines or electronic media like the Internet or Audio/Visual Media like TV, Radio, and it is the 'journalists' who are the ones actually responsible for all that information.
Journalism is broadly divided into two categories : Print, which consists of newspapers, journals, magazines, digests and news agencies; and Electronic, which consists of television, radio and the internet.
Personal Attributes of a Journalist -
Journalism is a highly responsible job, and highly interesting at the same time. Individuals looking for a career in journalism, should have a presentable and confident personality, along with the ability to write and present information accurately and concisely. Other essential requirements that highlight a good journalist are : an inquisitive bent of mind, good writing and communication skills, ability to differentiate between fact and fiction, tact, intelligence, awareness, and interest in current affairs. Most importantly, one must be capable of handling the unforeseen situations efficiently.
The most important fact is that people generally feel that journalism is all about writing. It of course is. However, it is also about reading and most importantly, the ability to express one's thoughts on varied topics. Journalism is for people who are ready to explore various opportunities 24/7, without the constraints of cultural upbringing , gender, and are also ready to go beyond geographical boundaries. Politics, art, economics, business, history, sports, entertainment and many other areas are covered by the journalists.
Educational Qualification -
Journalism courses are offered at graduation and postgraduation levels. To become a journalist, one can complete a Bachelor's in mass communication/ mass media/journalism after +2. After completion in a related graduation field, one may complete a Master's in journalism or mass communication.
However, obtaining a graduation or post-graduation degree in journalism or mass communication is certainly not the only route to a career in journalism. In fact, your graduation can be in any stream – science /commerce/humanities – and you can still make a career in journalism as long as you have good written communication skills and some of the personal attributes required to be a journalist.
While doing your graduation (in any of science, arts, commerce or engineering), try and intern with a local newspaper, or even a magazine; write for your college magazine; set-up a blog; and also submit articles to publications. After completing your graduation, your may join a PG (certificate or diploma) course in journalism/mass communication where you will learn the basics and the 'rules' and techniques in different types of journalism.
Job Prospects & Scope -
As has been already said, journalism is classified into two on the basis of media- (i) Print Journalism and (ii) Electronic (Audio/Visual) Journalism. Print Journalism includes newspapers, magazines and journals. In print journalism one can work as editors, reporters, columnists, correspondents etc. Electronic journalism includes working for Radio, Television and the Web. In the web, skilled people are required to maintain sites by web newspapers (which cater only to the web and do not have print editions) and popular newspapers and magazines who have their own web editions. In electronic journalism one can be a reporter, writer, editor, researcher, correspondent and anchor.
Institutes -
Almost all the major universities and institutes / colleges affiliated to them provide PG Diploma/ Certificate course, undergraduate and post-graduate programs in Journalism and Mass Communication. If the list would have to be provided they it would be such overwhelming that may not be accommodated in the length of such blog article. Inquire with any college in your vicinity and you met all the information about the programs.
Conclusion -
While there are opportunities in this field, it is a competitive field. Therefore, one has to perform at the highest level and be able to work under difficult situations. However , if one persists with hard work and passion, a career in journalism can be a fulfilling and lucrative option.