Earn up to ₹40 per post as scholarship. Unlimited earning potential per month.
Exchange career information, knowledge, interview questions, campus tests, notes & tutorials, give/get answers...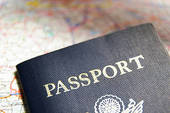 In a classic reversal of a situation a few years ago, Australian universities now stand to benefit from the recent tightening of student visa rules and a drastic fall in enrollments in Britain from India.
British universities have experienced a fall of more than 30 percent in Indian enrollments while the percentage of the number of enrollments and visa grants for Australia is reported to be in three figures.
The number of Indian student visa applications for Australia has gone up by a whopping 120 percent in the last nine months while the number of visa grants has also improved by nearly 80 percent in the same period.
Eric Thomas, president of Universities UK – the representative organization for Britain's universities – has reportedly written to British Prime Minister David Cameron, warning that the immigration changes could cost the country as much as five billion pounds ($8 billion) in tuition fees alone.
The recent immigration crackdown is reported to have led to Indian students shunning British universities.
Besides Australia, the Canadian and European universities and vocational training institutes are also benefiting from international students looking for overseas options other than Britain.
In a similar scenario a few years back, Indian students had shunned Australian education providers after the country tightened immigration rules.
The massive decline in Australia's number two source for international students, India, led to the Australian government ordering a review of the enrollment and student visa process.
Among other recommendations, a former New South Wales minister, Michael Knight, had pressed for a post-study work visa for international students in his "Strategic Review of the Student Visa Programme 2011″ report.
British authorities, on the other hand, have abolished Post Study Work Scheme for international students. Many critics of the immigration curbs consider this as the single-most damaging of a "multitude of recent policy changes".
Indian students seem to be have reacted negatively to the denial of work rights in Britain as the number of applications for British student visas from India and other South Asian countries is on a sharp decline.
To make it worse for international students interested in working while studying in Britain, the Cameron government has also removed work rights for most private college students. Work rights for other students were also reduced to just 10 hours a week.
Australia and other countries under the Organisation for Economic Co-operation and Development (OECD) wooing international students are much more liberal as far as work rights for international students are concerned.
The ongoing economic gloom affecting Britain and other European countries is also forcing some Indian students to study in safer havens like Australia and New Zealand where unemployment rates are much lower.