Earn up to ₹40 per post as scholarship. Unlimited earning potential per month.
Exchange career information, knowledge, interview questions, campus tests, notes & tutorials, give/get answers...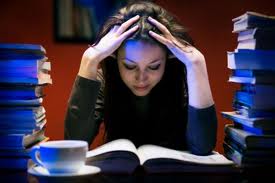 The Australian Skills Quality Authority (ASQA) has ordered three colleges to shut down for failing to meet compliance standards. According to the announcement made by the education authority, Ashmark Group Pty Ltd and G Plus G Global Trading Pty Ltd will not be able to offer courses from October 30. Both colleges have campuses in Melbourne, Victoria. The education authority also served a notice last month on Ivy Group in New South Wales. The institutions were involved in providing vocational courses and training.
This decision would mean than more than 400 Indian students studying at Ashmark, 100 at G Plus G Global and 30 Indian students at Ivy Group would have been forced to return home without completing their degrees. However the Australian government has a comprehensive suite of protection mechanisms to safeguard the interests of overseas students under the Education Services for Overseas Students Act, 2000.
International students affected by the closure of the institutions will be able to get admissions to alternative colleges or get a refund of tuition fees through this "Australian government's Tuition Protection Scheme". Also students will be eligible for the credit transfer, if they opt to continue the their studies in alternate institutions.
The decision to close down the colleges was taken after comprehensive compliance assessments, including multiple site visits, by ASQA officers. The audits concluded that the colleges did not comply with standards that institutions in Australia are required to meet in the training of domestic and international students.