Earn up to ₹40 per post as scholarship. Unlimited earning potential per month.
Exchange career information, knowledge, interview questions, campus tests, notes & tutorials, give/get answers...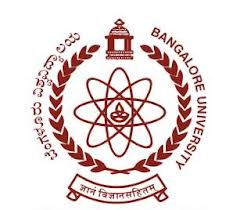 Karnataka Legislative Council, Monday, passed the bill called Karnataka Universities notification (amended) 2013, declared Minister for Higher Education C T Ravi. The bill will facilitate bifurcation of existing Bangalore university and establishing the new university from colleges and institutes which get bifurcated from the former, Ravi said.
The need for bifurcation of Bangalore University has arisen because of the increase in the number of affiliated colleges and thus overburdening the institution. Currently Bangalore university has 300 colleges affiliated to it and now they will be appropriated distributed between the two.
" We have divided the colleges between two universities on geographical basis and care has been taken to qualitatively balance the number of colleges and institutes" Ravi said.
The finance for the establishment of the new university will be raised by availing a lone from NABARD or some such government institution so that the government should have to wait till allocation of funds in the forthcoming budget as the project has to take off immediately.