Earn up to ₹40 per post as scholarship. Unlimited earning potential per month.
Exchange career information, knowledge, interview questions, campus tests, notes & tutorials, give/get answers...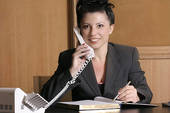 Who is CFP? :
A person, who acquires a certification from The Financial Planning Standards Board (FPSB), India is called a CFP. FPSB is the sole principal licensing body that awards CFP Certification in India through an agreement with FPSB, USA.
CFP Certification worldwide is awarded by FPSB Affiliates to competent and qualifying candidates fulfilling the 4E Criteria of CFP Certification i.e. Education, Examination, Experience, Ethics.
Educational Requirement or Eligibility :
As a first step to CFP® certification, you must master nearly 100 integrated financial planning topics. The topics cover major planning areas such as:
General principles of financial planning

Insurance planning and risk management

Employee benefits planning

Investment planning

Income tax planning

Retirement planning

Estate planning
Although education is a fundamental part of achieving CFP® certification, fulfillment of a course of study covering the required topics does not automatically equate to preparedness for the CFP® Certification Examination.
Remember, the CFP® Certification Examination does not test textbook theories, but rather it assesses your ability to apply your financial planning knowledge in an integrated approach to deal with "real-life" financial planning situations.
In addition to completing courses that cover the financial planning topics required for CFP® certification, a bachelor's degree (or higher), or its equivalent, in any discipline, from an accredited college or university is required to attain CFP® certification. The bachelor's degree requirement is a condition of initial certification; it is not a requirement to be eligible to take the CFP® Certification Examination. After you pass the CFP® Certification Examination, you will be required to provide evidence (official transcript from the degree-granting institution) that you hold a qualified bachelor's degree or higher degree.
You have five years from the date you pass the CFP® Certification Examination to satisfy the bachelor's degree and work experience requirements. If you have not reported to CFP Board your attainment of an acceptable bachelor's degree or higher degree within this time frame, your candidacy for CFP® certification may be terminated.
Admission :
Any one aspiring to become CFP/AFP (Associate Financial Planner) has to register him/herself with any of the India's approved education providers. Admission process is open round the year. The examinations are held in the first week of February, April, June, August, October and December every year.
Scope for CFP & Job Profile :
A Financial Planner can offer general wealth-creation advice and assistance across all finacial markets or specialize in areas such as : Retirement Planning, Superannuation, Estate Planning, Small Business Financial Management and Planning, Tax, Stock Broking and Investment, Debt & risk Management.
Financial Planners often choose to establish their own financial planning practice either by themselves or together with other planners. Other areas of employment are -
Banks

Financial Planning Organizations

Life Insurance Companies

Accounting or Law Firms

Stocks and Securities Brokers

Funds Managers

Credit Counseling Organizations

Large Companies to look after employee benefits

Wealth Management
Location Address in India :
Membership Development Division, Financial Planning Standards Board, India, 312 Turf Estate, Off. Dr. E. Moses Road, Mahalaxmi, Mumbai – 400 011
Email Address :
info@fpsbindia.org
For more information : Official site of FPSB (India), Official site of CFP
More similar career options : Career in Commerce, Career in International Business