Earn up to ₹40 per post as scholarship. Unlimited earning potential per month.
Exchange career information, knowledge, interview questions, campus tests, notes & tutorials, give/get answers...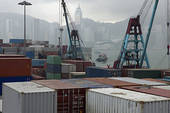 Importance of Commerce lies in the fact as it is a fundamental and independent branch or faculty in UG study besides Science, Engineering, Law and Medicine, and only third option after professional courses and science for most students. Indian economy is growing at a rapid pace and since service sector constitutes the largest chunk of India's GDP, therefore there are ample career opportunities for Commerce graduates.
While pursuing a course in the field of commerce, one acquires the knowledge of business or trade, nature and fluctuations in market, basics of economics, fiscal policies, industrial policies etc. The concept of commerce consists of a wide range of interdisciplinary branches including Accountancy, Business Administration, E-Commerce, Finance, Economics and Marketing.
If You Choose Commerce , You will be studying subjects like Economics, Accountancy, Book-Keeping, Secretarial Practice, Mathematics, Commerce, etc.
Educational Avenues in Commerce :
After completing Class 12 (with Commerce), one can pursue Bachelor of Commerce (BCom) or Bachelor of Commerce (Hons), both three-year full-time programs. Commerce comprises a wide range of interdisciplinary branches such as accountancy, finance, statistics, and e-commerce among others.
The post-graduation diploma courses - Accountancy, Commercial Dep., Book-Keeping and Accountancy, Programming (Computers)
Masters programs - Commerce (MCom), Business Economics, Finance Control, MA (Economics), MA (Operational Research Statistics)
Professional programs - ICWA, Chartered Accountant (CA), Financial Analyst, Law, Masters in Computer Applications (MCA), Foreign Trade, Marketing, Company Secretaryship
Career & Job profile options in commerce stream :
Chartered Accountant

Commercial lawyer

Bank/branch manager

Working for the reserve bank

Stock broker

Mortgage broker

Teacher/Lecturer in Maths/accounting/ economics/business


Chartered financial analyst

Policy analyst

Minister of finance/commerce

Tax auditor
and so much much more!
Top 20 Commerce Colleges in India :
Commerce stream is widely available in almost all universities and colleges, however here we are giving a list of top 20 commerce colleges in India
Shri Ram College of Commerce (Estd: 1926)


Maurice Nagar, University Enclave, Delhi-07; Tel: 011- 27667905/27666519; Website: srcc.edu;




Seats: 712; Cut-off: 98 per cent

St. Xavier's College, Kolkata (Estd: 1859);




30, Park Street, Kolkata-16, Tel: 033- 2877278/22801927/2551205; Website: sxccal.edu; Seats: 289;




Seats: 1,100

Lady Shri Ram College for Women (Estd: 1956)




Lajpat Nagar-IV, New Delhi-24; Tel: 011-26434459/26460400; Website: lsrcollege.org;




Seats: 69; Cut-off: 96 per cent

Hansraj College (Estd: 1948)




Mahatma Hansraj Marg, Malkaganj, Delhi-07; Tel: 011-27667458/27667464/ 27667747; Website:hansrajcollege.com;




Seats: 250

Christ College (Estd: 1969);




Hosur Road, Bangalore-29; Tel: 080-40129301/40129012/40129100; Website: christ-college.edu ;




Seats: 860; Cut off: 89 per cent

Narsee Monjee College of Commerce and Economics (Estd: 1964)




Vile Parle (W), Mumbai-56; Tel: 022-2614- 3157/6681;




Website: nmccollege.in; Seats: 1,300

Loyola College (Estd: 1925);




Sterling Road, Nungambakkam, Chennai-34; Tel: 044-28178300/8200; Website: loyolacollege.edu.




Seats: 540; Cut-off: 90 per cent

Madras Christian College (Estd: 1837);




Thambaram East, Chennai-59; Tel: 044-23390675/22395741; Website: mcc.edu.in; Seats: 635;




Cut-off: 60 per cent

Hindu College (Estd: 1899);




University Enclave, North Campus, Delhi-06; Tel: 011-27666718; Website: hinducollege.org;




Seats: 420; Cut-off: 98 per cent




By www.hinducollege.org (www.hinducollege.org) [Public domain], via Wikimedia Commons

Stella Maris College (Estd: 1947)




No. 17, Cathedral Road, Chennai-86; Tel: 044-28111987/951; Website:stellamariscollege.org;




Seats: 265

St. Joseph's College, Bangalore




36, Lalbagh Road, Bangalore-27, Tel: 080-22211429/22274079; Website: sjc.ac.in;




Seats: 320; Cut-off: 87 per cent

Sri Venkateswara College (Estd: 1961)




Benito Juarez Road, Dhaula Kuan, New Delhi-21; Tel: 011-24118590/24112196; Website: svcollege.net;




Seats: 217; Cut-off: 94 per cent

KPB Hinduja College of Commerce and Economics (Estd: 1974)




315, New Charni Road, Mumbai-04; Tel: 022- 23889408/2413704; Website: hindujacollege.com;




Cut off: 80 per cent

Presidency College, Chennai (Estd: 1840)




Kamrajnagar Salai, Chennai-76; Tel: 044-28510732/ 28550834; Website: presidencychennai.com;




Seats: 95; Cut-off: 90 per cent

Ramjas College (Estd: 1917)




Maurice Nagar, University Enclave, Delhi-07; Tel: 011-27667693/ 27667706/ 27667692; Website: ramjascollege.edu; Seats: 561;




By True.ramjassian (Own work) [CC-BY-SA-3.0 (www.creativecommons.org/licenses/by-sa/3.0)], via Wikimedia Commons




Seats: 194

Shaheed Bhagat Singh College, Delhi




Sheikh Sarai Phase II, New Delhi-110017; Tel: 011 2925 0306; Website: sbsc.in




Seats: 706; Cut-off: 91 per cent

R.A. Podar College of Commerce and Economics (Estd: 1941)




Matunga East, Mumbai-19; Tel: 022-24020439; Website: rapodar.ac.in;




Seats: 840; Cut-off: 85 per cent

Symbiosis Society's College of Arts and Commerce, Pune




Senapati Bapat Road, Pune-04; Tel: 020-256539- 0325430547/25657243; Website: symbiosiscollege.edu.in; Seats: 2,500; Cut-off: 90 per cent

Mount Carmel College (Estd: 1948)




No. 58, Palace Road, Vasanth Nagar, Bangalore-52; Tel: 080-22261759; Website: mountcarmelcollegeblr.co.in;




Seats: 390; Cut-off: 75 per cent

Jesus & Mary College (Estd: 1968)




Chanakyapuri,New Delhi-21; Tel: 011-26881945/26110041/ 26875400; Website: jmcdelhi.com;




Seats: 696; Cut-off: 95 per cent