Earn up to ₹40 per post as scholarship. Unlimited earning potential per month.
Exchange career information, knowledge, interview questions, campus tests, notes & tutorials, give/get answers...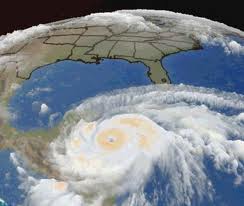 Meteorology is a sub-discipline of Atmospheric science that mainly focuses on weather processes and forecasting. The field includes both weather and climate and is concerned with the physical, dynamical (a force producing change or motion), and chemical state of the Earth's atmosphere and interactions between the atmosphere and the Earth's surface. Meteorologists conduct research on a range of physical aspects of the atmosphere like global warming, pollution, the fallout of radioactive material, ozone levels in the atmosphere, and a range of other areas requiring the expertise of physicists, mathematicians, engineers, geographers and specialists in the other areas of science.
Eligibility
A student desirous of making a career in Meteorology or Atmospheric Science may opt for an undergraduate course i.e. B.Sc. or B.Tech soon after the completion of his/her +2 Science (class 12th) preferably with meteorology or atmospheric science as one of the electives. A number of universities including IITs are offering undergraduate and postgraduate programs in Meteorology/Atmospheric Sciences.
A master's program i.e. M.Sc or M.Tech can usually be completed in two years after the bachelor's degree. The requirement for admission to this program is usually an undergraduate degree in meteorology, physics, engineering, or related disciplines.
Scope for a meteorologist
Meteorologists find jobs mainly in government sector. However some private companies also recruit atmospheric scientists for environmental pollution control. Meteorologist's play a crucial role in Military operations such as troop movements, airplane flights, missile launches, and ship movements.
A meteorology degree coupled with marine science qualifies an individual to perform many weather-related jobs. There are good opportunities for overseas assignment to military bases and outposts throughout the world. Space application centers also recruit meteorologists.
Institutes
The Indian Meteorological Department (IMD) recruits science graduates / postgraduates through the UPSC examinations and offers on the job training at different levels at their campus in Pune and New Delhi. However there are few other institutes as listed here -
Indian Institute of Science, Bangalore

IIT – Kharagpur (M.Tech. in Earth Sciences)

IIT – Delhi (B.Tech. in Atmospheric Science)

Cochin University of Science and Technology (M.Sc. Meteorology)

Indian Institute of Tropical Meteorology, Pune