Earn up to ₹40 per post as scholarship. Unlimited earning potential per month.
Exchange career information, knowledge, interview questions, campus tests, notes & tutorials, give/get answers...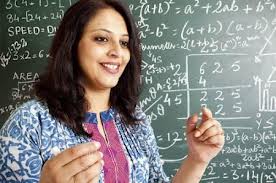 The Central Board of Secondary Education (CBSE) has announced the extension of duration by one hour for Central Teacher Eligibility Test (CTET) till further orders. Until now the test was of 1.30 hours per paper.
The CTET comprises of two papers – paper I for teachers for classes I to V and paper II for classes VI to VIII.
According to CBSE, the decision to extend the duration has been taken based on the National Council for Teacher Education's (NCTE) letter on April 9, 2013 stating that the time duration for the teacher eligibility examination has been increased to 2.30 hours for a period of six months or till the report of the committee for this purpose is submitted.
The CTET was introduced in 2011 by the ministry for Human Resource Development to improve the quality of teaching in schools after the enactment of the Right To Education Act (RTE), 2009. CTET certification has been made mandatory to become a teacher for classes I to VIII in any central government school, while the CBSE affiliated schools can either recruit teachers based on CTET or the respective test conducted by the states.
It is pertinent to note that in the last Central Teacher Eligibility Test (November 2012) more than 99% of 7.95 lakh aspirants failed to clear the exam. Even the first two CTET recorded a very low pass percentage, as just 9% and 7% managed to score the passing grades in CTET-2011 and CTET January 2012 respectively.
The lowest passing percentage reported is 0.91% for paper 1 and 0.45% for paper 2 in the CTET-Nov 2012.