Earn up to ₹40 per post as scholarship. Unlimited earning potential per month.
Exchange career information, knowledge, interview questions, campus tests, notes & tutorials, give/get answers...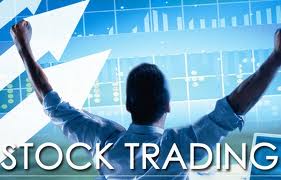 For the first time, students of junior college pursuing Central Board of Secondary Education (CBSE) commerce curriculum will get first hand training on stock market operations. In an effort to make them financial literate, the CBSE has decided to rope in services of National Stock Exchange (NSE) to impart them skills to deal in stock and commodity markets. NSE has developed a specially designed mock trading software to simulate the live market condition, so that the students may acquire the skills without losing money.
All the students will now get training on this NSE Learn to Trade (NLT) from current academic year. This will be the part of a vocational paper – Introduction to Financial Markets which has practical component of 40 marks each in Class XI and XII. The objective of NLT is to develop investment and trading skills needed in financial markets without financial loss. The NLT is a web based software, and students can practice and develop the skills in the financial market simulation labs in the school as well as from the comfort of their home using the laptop or personal computer.
The NLT has 9 modules. However the students will only learn and practice 6 modules, 3 each in Class XI and XII. In Class XI the students will acquire skills with Numeric Speed Accelerator (NSA) in which speed and accuracy with numbers will be developed and basic arithmetical operators, without seeing the keyboard will be imparted. This will be followed by Function Key Accelerator (FKA) to develop familiarity with the name of the shares, their symbols, prices and quantity, using most frequently used function keys. The third module deals with Trading Skills Accelerator (TSA) to improve both the speed and accuracy in punching the buy/sell order, one at a time, graduating from a speed of 15 seconds to 1 second.
In Class XII, the CBSE commerce students will learn Arithmetic Skills Accelerator (ASA) – to develop the mental arithmetic calculation skills in the quickest possible time so that students can work out profit/loss, quantity bought/sold etc. The fifth module titled NOW Simulation for Equity Shares (NSS) which is the live trading platform of NSE on CTCL (Computer to Computer Link) used by the trading members.
The NSS module simulates this live trading platform for the equity market as a first step to learn real time trading. The last module title NSD will provide virtual trading platform to students to develop trading and risk management skills using equity derivatives – Futures & Options (F&O).
The students are expected to practice on NLT software for at least 60 hours each in Class XI and Class XII. A student who fails to practice for 120 hours on NLT software shall not be allowed to appear for the final practical examination of Introduction to Financial Markets II in Class XII.