Earn up to ₹40 per post as scholarship. Unlimited earning potential per month.
Exchange career information, knowledge, interview questions, campus tests, notes & tutorials, give/get answers...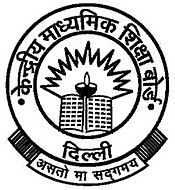 The Central Board of Secondary Education (CBSE) has implemented its decision to assess students of Std IX & XI in listening and speaking skills in English from this academic session. The test to be formally known as Assessment of Speaking and Listening Skills (ASL), shall have 10% in the total weightage of SA1 & SA2.
The 12 minutes oral test shall be conducted for two students at a time before a single teacher of English language, who will function as the interlocutor and assessor for both students.
The 4-part test will consist of "general introduction" as its first part, which shall consist of the interlocutor's conversation with the two candidates with simple questions based on the students' names, place of residence, leisure preferences etc.
"Mini Presentation", the second part will consist of student being provided with cue cards with some topics written on it. After a one minute time allowed for the preparation, the students shall be asked to organise their thought on paper and then make a presentation on those thoughts for about 2 minutes.
In the third part, "pair interaction", the students shall be given a verbal or visual stimulus and asked to respond to it with each other for three minutes.
The "listening comprehension", fourth section of the test the candidate's ability to listen for basic interpersonal, instructional and academic purposes. Students will hear a set of recordings of the listening input or listen to a reading of the listening input. Each recording will be played twice and students are not allowed to ask questions or interrupt the teacher at any point. CBSE says this is crucial since students "are being tested for listening skills".
After listening to the recording or oral reading, students will be required to answer a set of questions. The test will have four sections and all will be compulsory. A worksheet will be provided to students on which they can write their answers.