Earn up to ₹40 per post as scholarship. Unlimited earning potential per month.
Exchange career information, knowledge, interview questions, campus tests, notes & tutorials, give/get answers...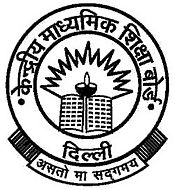 From this academic year, the Central Board of Secondary Education (CBSE) exam will also test students if they are fit to live in the society, apart from their eligibility to higher studies. The idea is to prepare students to live in a multilingual, multicultural and multi-religion country.
The CBSE has decided to follow an interdisciplinary approach where values are intermingled with the content of all major subjects. "It has been felt that our educational ecosystem needs to be further strengthened to deliver values enshrined in the Constitution. Curricula cutting across all subjects need to articulate values in explicit terms and the assessment schemes must reciprocate by assigning a weighting to value-based items," CBSE joint director Ram Shankar said in a letter.
In each subject, 5% weightage will be given at the board exam to answers to value education questions integrated with the content. The questions will be for five marks in a 100-marks paper and 3-4 marks in a paper of 70-90 marks.
While the questions would be included in the Class 10 and 12 boards, schools have been asked to select relevant questions from a question bank prepared by the board to include in end-of-term exams for Classes 9 and 11. These questions will be asked in the final exam paper of every major subject.
School heads are understood to have welcomed the move.