Earn up to ₹40 per post as scholarship. Unlimited earning potential per month.
Exchange career information, knowledge, interview questions, campus tests, notes & tutorials, give/get answers...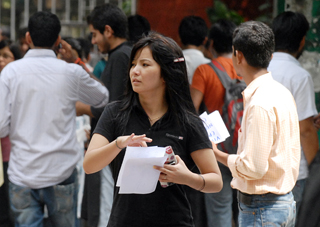 It appeared on Saturday that IITs Kharagpur and Guawahati sided HRD Ministry while opposing the move of IIT Kanpur to hold its own entrance exam from next year. However it is understood that the IIT Delhi, pushed by it Alumni Association, may follow the example of IIT Kanpur. The meeting of the senate of the IIT Delhi shall be held within next 10 days if the insiders of the Alumni Association are to be believed.
HRD Mnister Kapil Sibal on May 28 had announced that from 2013, aspiring candidates for IITs and other central institutes like NITs and IIITs will have to appear in a new format of common entrance test, which will also take ten plus two board results into consideration. Sibal had claimed that it was approved without dissent at a council consisting of IITs, IIITs and NITs. He also said that the proposal had the backing of senates of 4 of the 7 IITs including senates of IIT Guwahati, Kharagpur, Chennai and Roorkee. The proposal is also supported by Mumbai IIT, Sibal had claimed.
Amid the heated debate over the issue, All India IIT Faculty Federation (AIIITFF) criticized the Government's move they have urged the centre to maintain the status quo till the issue is resolved.