Earn up to ₹40 per post as scholarship. Unlimited earning potential per month.
Exchange career information, knowledge, interview questions, campus tests, notes & tutorials, give/get answers...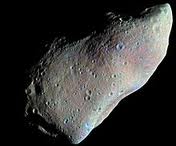 Shubham Sharma and Mayank Sharma of DAV Centenary School, and young Astronomicans (amateur astronomer's wing of SPACE) Sahil Wadhawa and Akshay Gupta, who were part of two separate teams, have made two provisional discoveries of asteroids doing the country proud.
"This marks a rare achievement for SPACE and its associated educational institutes, as asteroids are hard to search for and needs dedication and continuous efforts. Provisional discoveries are the asteroids which have been confirmed by further observations," said SPACE Director while announcing the discoveries.
The discoveries were made as part of the program All Indian Asteroid Search Campaign (AIASC) conducted jointly between April and August this year by Science Popularisation Association of Communicators (SPACE) and International Astronomical Search Collaboration (IASC).
Asteroids sometimes called minor planets or planetoids are small Solar System bodies in orbit around the Sun, especially in the inner Solar System; they are smaller than planets but larger than meteoroids.
The teams used exclusive data to look at specific parts of the sky and by using a complex procedure called "Astrometrica", they tracked objects by looking at the images of the sky provided by the telescope-based in the US to see which of the objects moving over time could be a possible asteroid.