Earn up to ₹40 per post as scholarship. Unlimited earning potential per month.
Exchange career information, knowledge, interview questions, campus tests, notes & tutorials, give/get answers...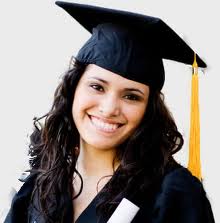 Delhi University had introduced some exam reforms in early October. However those reforms were under the consideration by the examination branch and there had been some changes suggested to them. Accordingly Delhi University has now declared the changes to the exam format from the semester exam to be conducted over November-December.
According to the earlier system the students were required to write their names along with their parent's names on the answer sheets. However as per the new rule now the students shall only require to write their date of birth and roll number along with the name of the course (paper) that they are appearing for.
Another change that is under consideration is that from now on all answer scripts issued by the university's examination branch to colleges will be allotted numbers. This recommendation was put forward , so that a record of each script can be kept and in case of any discrepancy, it could be traced.
The earlier decision of three examiners evaluating one answer sheet will continue without any change. However, this year onwards, there will be evaluation centres in the South campus as well. A head examiner on each panel will supervise the whole evaluation process.
According to another new rule, DU has assigned the task of formulating the award sheets of students for the practical examination to colleges. Until now, the university prepared the award sheets for both practical and theory exams. This is expected to reduce the burden on the exam branch of the university.
The last date for submission of examination forms for November-December semester exams has been extended to November 7 following the protest from the student community, as when the exam reforms were being introduced, they were not allowed to submit the forms after the stipulated deadline.
In the earlier system, students could submit forms after the deadline by paying a late fee. Students had been demonstrating as the provision was changed without the university issuing any prior notice.
Also Read : Delhi University Launches Credit-Based PG Courses