Earn up to ₹40 per post as scholarship. Unlimited earning potential per month.
Exchange career information, knowledge, interview questions, campus tests, notes & tutorials, give/get answers...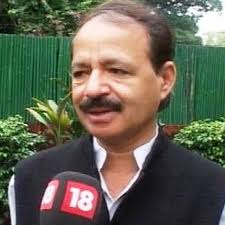 After Mani Shankar Ayyar, another senior member of the ruling congress, Rashid Alvi is reported have expressed his dissent against the 4 year degree course proposed to be introduced by Delhi University from the forthcoming academic session of 2013-14.
Rashid Alvi, through a letter written to Prime Minister Dr Manmohan Singh on Saturday, has sought his intervention to "rescue the university from its decline" and demanded that the existing courses should not be removed in the name of reforms.
"A major change which is going to affect without being debated in a transparent and democratic manner. Impression is being given through media that all teachers were involved, on the contrary the reality is that a task force formed by Vice- Chancellor is instrumental in bringing all illogical changes." Rashid Alvi is reported to have written in the letter.
Rashid Alvi, a Rajya Sabha Member, ppealed to the Prime Minister to defer the four-year degree course, saying most parents would not be in a position to "waste huge money and extra one year of their beloved sons and daughters.
Several political leaders, including Sitaram Yechury (CPI (M), O P Kohli (BJP), Agatha and P A Sangma (NCP), and Prem Gupta (RJD), have earlier raised their voice against the introduction of the new system.
The proposal of 4-year degree course has also given rise to apprehension among students who come from across the country to seek admission in DU about the duration of the post graduate level course.
Participate In Debate : Impact of 4 Year Degree Course