Earn up to ₹40 per post as scholarship. Unlimited earning potential per month.
Exchange career information, knowledge, interview questions, campus tests, notes & tutorials, give/get answers...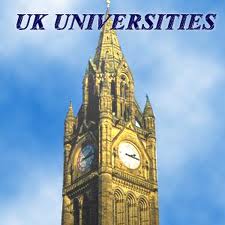 According to British High Commissioner to India, James Bevan, there as been around 21% drop in study visas granted to Indian students in 2013 as compared to the previous year. In terms of actual number 13,608 study visas were issued to Indian students in 2013 against 14,762 applications received across all education sectors.
While acknowledging one of the reasons behind this decline, the murder of Anuj Bijwe, from Maharashtra State in India, James Bevan, attributed this to some myths like, there is a limit on the number of Indians who can come to Britain to study or it is difficult to get a student visa or concerns about work after the study.
James Bevan inaugurated a new visa centre in Mumbai on Wednesday, 12 March 2014. Bevan gave a slew of statistics which show the country's importance when it comes to granting of visas by the UK, including occupying the top rank among all the countries in the visas issued.
On the controversy over having a visa bond, Bevan said that the proposal has been junked. "There is no bond, there will not be a visa bond," he said.