Earn up to ₹40 per post as scholarship. Unlimited earning potential per month.
Exchange career information, knowledge, interview questions, campus tests, notes & tutorials, give/get answers...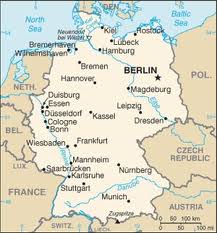 Michael Steiner, Germany's envoy to India, said in an interview that Germany is keen to attract the brightest Indian minds for higher studies and research and has as an incentive made it easier for students to stay over and work, apart from the fact that German universities don't charge any tuition fees.
"In Germany you don't pay to study in the universities," Michael Steiner, " They only have to pay for their boarding and lodging." There are at present 6,000 Indian students in Germany, and the country is eager to attract more, he said.
Earlier, students who wanted to stay over could not, and this was a problem. This year, Germany has facilitated that students keen to stay over and work can do so. This would be done on the basis of specific work permits.
Germany is also setting up an institute in Delhi to facilitate the exchange of science and innovation. The German House for Research and Innovation (DWIH), New Delhi, coming up on Oct 27 near the German embassy here, will help Indian students wanting to go to Germany and vice versa, as well as facilitate bilateral research projects.
The ambassador does not foresee language to be a barrier for Indian students as German universities now offer courses in English. "But it is an enrichment to learn the German language… And it has been observed that Indians are good at learning German," Steiner said.
Among the 14 universities and member institutions of the DWIH are the well-known Heidelberg University, the Max Planck Society and the University of Cologne. The DWIH is one of the five set up by Germany across the world, with the others in Sao Paolo (Brazil), Moscow (Russia), New York (USA) and Tokyo (Japan).
According to a study by the Indian Institute of Management-Bangalore, more than 53,000 Indians went abroad in 2000 for a degree and at the end of the decade, the count shot up to 190,000. The US is the top country having most number of Indian students, with the UK a close second. Between 2000 and 2009, the number of Indian students in Europe increased from 3,348 to 51,556, with the UK seeing a rise from 3,962 to 36,105.
Also Read : Higher Study Options in Germany | Higher Studies in UK | Complete Guide to Study in Australia | Ireland May Be Next Silicon Valley For Indians