Earn up to ₹40 per post as scholarship. Unlimited earning potential per month.
Exchange career information, knowledge, interview questions, campus tests, notes & tutorials, give/get answers...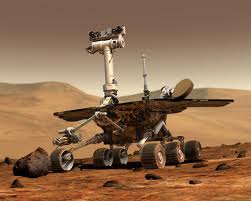 A planetary atmospheric entry vehicle designed and built by 11 engineering students of SRM University won a second prize in a competition – CANSAT – organized by The American Astronautical Society (AAS), American Institute of Aeronautics and Astronautics (AIAA) and sponsored by NASA. The satellite with a deployable lander designed by the students met all parameters set by the organizers and made a safe and precise landing without damaging a raw egg kept inside.
This is the fourth annual competitions supported by NASA, which is interested to find technology from world over to build an entry vehicle which will safely land a rover or a satellite on the surface of a planet without damaging senors or antennas and other components. The competition was held at Burkett Field, Cross-plains, Texas.
Of the 35 teams which took part in the competition, 26 were found ready for launch in pre-flight checks. There were four teams from India out of which three were from SRM and another from IIT, Delhi.