Earn up to ₹40 per post as scholarship. Unlimited earning potential per month.
Exchange career information, knowledge, interview questions, campus tests, notes & tutorials, give/get answers...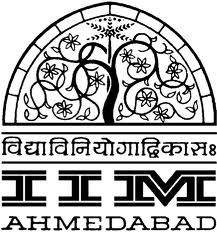 The Placement Committee of IIM Ahmedabad, in association with the Entrepreneurship Club of the Indian Institute of Management, Ahmedabad (IIM-A) and the Centre for Innovation, Incubation and Entrepreneurship (CIIE), will organize Entre Fair on 27th October 2012 at the IIM-A campus, where aspiring entrepreneurs from various business schools will get an opportunity to learn about how startups work before their summer internships begin.
This year, the event has attracted more than 15 startups in different stages of growth, from a wide range of sectors such as healthcare, e-commerce, consulting and education. Some of the startups participating in the fair are DialHealth, a startup by an alumnus of IIMA, which seeks to provide convenient and cost-effective healthcare products and services, and JustMonkeying, a novel children s library in Ahmedabad. One of the startups participating in the Entre Fair, Avantari was a finalist in The Power of Ideas, India s largest entrepreneurship development program.
As part of the annual event of IIM-A, each startup sets up a stall at the fair in order to interact with students. In this year's edition, the organizers have introduced a webinar in order to facilitate the participation of students who will be unable to travel to the IIM-A campus due to logistical or other constraints. Each of the participating startups will be making a 20 minute presentation through the day over the webinar which will be streamed live.
In 2011, IIM-A had 18 firms visiting the campus and over 400 students from 34 other business schools registering for the event.
Entre Fair is an annual event at IIM-A which aims to provide a platform for business school students to connect with promising startups and seek internship opportunities. Additionally, it provides startups valuable access to a wide talent pool of students. The event seeks to help students learn about the challenges involved in setting up new ventures. The Entre Fair team will facilitate students applications for internships at the participating startups. The students get a chance to network with key decision makers in startup ventures at Entre Fair.
Also Read : E Summit At IIM Kozhikode