Earn up to ₹40 per post as scholarship. Unlimited earning potential per month.
Exchange career information, knowledge, interview questions, campus tests, notes & tutorials, give/get answers...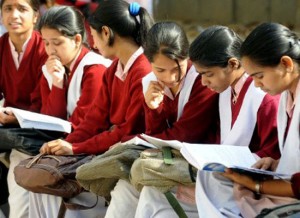 FIITJEE Talent Reward Exam (FIITJEE – FTRE) is a national level platform for the students aspiring for success in JEE Main, JEE Advanced, School / Board exams, Olympiads, KVPY, NTSE, SAT-I, SAT-II, Advanced Placement Courses (for admission to US universities) to help students to know their academic standing at national level, to get an external evaluation of their academic potential and have an exposure to the world of competitive exams.
Based on the performance in FIITJEE Talent Reward Exam, students will get to know their Rank Potential Index (RPI) / Success Potential Index (SPI) which will help them know what they can achieve and bridge the gap between desire & aspiration. Students will also get suggestions to plug loopholes so that they can plan their study schedule and improve upon their shortcomings to perform to their optimum on the Competitive Entrance Exam day.
Students of each of the classes V, VI, VII, VIII, IX, X & XI securing a Rank in Top 500 will get a Certificate of Achievement and will also get Online Doubt Removal Support to help them in their preparation, even without joining FIITJEE.
To further support the meritorious students of Class VIII, IX, X & XI, FIITJEE has decided to give Cash Scholarships + Fee Waivers for FIITJEE Programs (upto 100% Tuition Fee Waivers for FIITJEE Programs) + Hostel Fee Waivers on the basis of combined performance in both Objective & Subjective Papers. Performance in Subjective Paper (Paper 2) will be considered only for those students who qualify (i.e. clear minimum cut-off marks) in the Objective Paper (Paper 1). Students must appear in both the Papers i.e. Paper 1 & Paper 2 to become eligible for any Cash Scholarships / Program Fee Waivers / Hostel Fee waivers.
Exam Date : Sunday, 28th October, 2012 at select exam centres
Last Date to Register and Fees :
Till 16th September 2012 – Rs 200
From 17th September to 14th October 2012 – Rs 400

From 15th October to 23rd October 2012 – Rs 500
Online Registration : Logon to www.fiitjeeonline.in
Offline Registration : Get a copy of information brochure and application form from your nearest FIITJEE centre.
Full Details : Log on to www.fiitjee-ftre.com or nearest centre.