Earn up to ₹40 per post as scholarship. Unlimited earning potential per month.
Exchange career information, knowledge, interview questions, campus tests, notes & tutorials, give/get answers...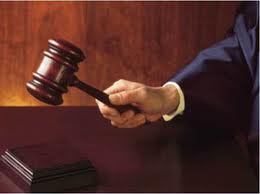 In a major blow to the Modi government in Gujarat, a five judge bench of High Court there ruled three to two, that the scholarship scheme promoted by the centre for poor students of five specific minority communities of Muslims, Christians, Sikhs, Buddhist, and Parsis does not violate Article 15(1) of the constitution.
The ruling by the five judge bench thus lays down the law for the Gujarat government which h ad earlier refused to participate in the Central Government funded pre-matriculation scholarship scheme for minorities where the Government of India provides 75% of funds and the State Government is required to fund the remaining 25%.
The reason for declining to participate in the scheme as given by the State Government was that the Constitution of India adopts the principle of secularism and therefor benefit to any students based on religion violates it, while the Government of India had argued that the scheme was necessary for alleviation of the minority communities.
This larger bench of five judges was formed to review the judgement of a division bench of Gujarat High Court comprising of the Chief Justice Bhaskar Bhattacharya and J B Pardiwala, who had held that the scheme was unconstitutional as it violates the principle of secularism.
Acting on behalf of the State, the Advocate General sought a stay on the order. The bench however declined to oblige on the technicality that the stay order has to be obtained from the two judge bench, which had referred the matter to the larger bench.
Three of the judges, Justices V M Sahai, D H Waghela and Akil Kureshi said that it is an affirmative action and not discriminatory in nature as pleaded by the State.
However, the dissenting opinion of Justices R R Tripathi and J B Pardiwala was that the scheme was against the Constitution of India as it violates Article 15(1)
The Article 15(1) says State shall not discriminate against any citizen on grounds only of religion, race, caste, sex, place of birth or any of them.