Earn up to ₹40 per post as scholarship. Unlimited earning potential per month.
Exchange career information, knowledge, interview questions, campus tests, notes & tutorials, give/get answers...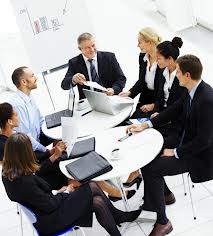 Government, Wednesday, in efforts to tame the controversy over the move of bringing in legislation to bring IIMs under an umbrella body, declared that the proposed IIM Council will be only a coordinating unit.
"This will be a coordinating body and a forum to discuss. Not like the IIT Council. IIT Council has real powers, IIM Council will be a coordinating body only," said Ashok Thakur, Higher Education Secretary, while talking to reporters.
He was reacting to a query about the open opposition by the Indian Institute of Management Ahmedabad (IIM-A) to the proposed legislation. Thakur further added that, there had been lots of discussions on the matter and a consensus draft has been arrived at and there are only few faculties and chairman of IIM-A had raised the concern.
Whereas the official source was justifying establishment of IIM Council as demand from directors of IIMs who wanted to push the legislation to make their Post Graduate Diploma in Management (PGDM) an internationally valid degree, IIM-A Governing Council has been opposing it fearing that it will curtail IIMs' autonomy and slow down its efforts to take it to the next level of globalisation.
Thakur said that a final shape to the proposed legislation to bring IIMs under IIM Council is likely to be given when HRD Minister M M Pallam Raju meets IIM directors and chairpersons at Kozikode during the recess of budget session of the Parliament.
The proposed legislation seeks to confer the IIMs the status of institutes of national importance empowering them to award degrees instead of diplomas and establishment of an IIM Council similar to the IIT Council and pave way for appointment of more Government directors in IIMs boards.