Earn up to ₹40 per post as scholarship. Unlimited earning potential per month.
Exchange career information, knowledge, interview questions, campus tests, notes & tutorials, give/get answers...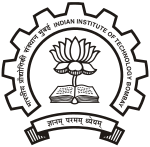 Strongly opposing the new format for admission to IITs and other central institutes from 2013, the IIT Alumni Association on Friday 1′ June decided to move court and demanded a status quo on its implementation till 2014.
At a meeting here, the association also decided to form a lobby group and meet Prime Minister Dr. Manmohan Singh objecting the move. The association contended that HRD Minister Kapil Sibal did not keep his promise made to different stake holders of not going ahead with the new format if there is even one dissent from IIT senates.
"…and here 5 out of 7 senates have given their dissents in writing to Sibal but he still went ahead," president IIT Delhi Alumni Association, Somnath Bharti said. The association also dismissed Sibal's assertion that there was complete support in the IIT council for the common entrance test under the new format, saying IIT council is an advisory body only while the senates enjoy the conclusive authority for admission process as per the IIT Act. In a statement, the association said the senates should have the final say on the new pattern and can't be overridden by IIT council.
"PILs to be filed in various High Courts within a week," the statement said adding initiatives would be taken to get them heard by June 5 when central advisory board of education meets here. While the new format seeks to give weightage to the Class XII results under a two-tier format in deciding the merit list, the association underlined that the Board marks should act as cut off and not given any weightage. It said holding the main and advanced tests under the new format will "add to the pressure on the students rather than taking that off and will further propel the coaching industry by manifolds".
The IIT faculty federation has also sought the intervention of the Prime Minister opposing the new format.
Source : News Cuttings