Earn up to ₹40 per post as scholarship. Unlimited earning potential per month.
Exchange career information, knowledge, interview questions, campus tests, notes & tutorials, give/get answers...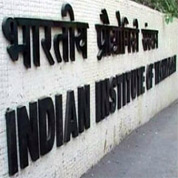 The Indian Institute of Technology-Delhi (IIT-Delhi) Thursday also revolted against the human resource development ministry's move for a common entrance test and decided to hold its own entrance exam from 2013. The decision, taken following a meeting of the IIT Delhi senate Thursday, said that the exams would be conducted in association with IIT-Kanpur, which has also rejected the government's single entrance test move.
Several IITs have come out in opposition on the proposed common entrance test, which merges IIT Joint Entrance Exam (IIT-JEE) with the All India Engineering Entrance Examination (AIEEE) and also includes a fixed weightage from school board exam.
The IIT Faculty Federation and alumni associations have called the decision an attack on the autonomy of the institutions. They have said the senates were overruled while taking this decision, even as several IIT directors spoke in favour of the new format. The professors, alumni and those close to the IITs fear the new format will "dilute" the IITs.