Earn up to ₹40 per post as scholarship. Unlimited earning potential per month.
Exchange career information, knowledge, interview questions, campus tests, notes & tutorials, give/get answers...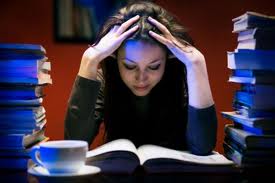 IIT Delhi Alumni Association Thursday rejected the human resource development (HRD) ministry's new formula for tests for entrance into the premier institutes and demanded a status quo in 2013 saying that it is prejudicial to the interests of the present students of Class 12 and from rural India where school education is in a shambles.
They are opposing the provision of only top 20% of the of the boards scorer will be allowed to enter the IITs. The association's decision was taken here after a two-hour meeting with representatives of IIT faculty, following a compromise between the HRD ministry and IIT Council Wednesday over the entrance exam pattern for admission to engineering institutes.
"The 20 percent criteria and 2013 to be the beginning year of the new proposal stands rejected because such patch-work solutions have been taken in haste to meet deadlines," said a statement by the association.
The HRD ministry and IIT Council Wednesday agreed to have a new two-stage entrance test formula proposed by the IITs following opposition from some of the premier institutes to the single entrance examination mooted by HRD Minister Kapil Sibal. The meeting was attended by directors of all IITs.
The association said that it will wait for the decision of the senates.
"We will follow up with the senates on the question of 20 percentile and 2013 to be the beginning year," said the statement. "We want status quo till 2013 and in the meantime we expect deliberations to meet the diverse objectives of the HRD ministry, the IITs and other stake holders," it added.