Earn up to ₹40 per post as scholarship. Unlimited earning potential per month.
Exchange career information, knowledge, interview questions, campus tests, notes & tutorials, give/get answers...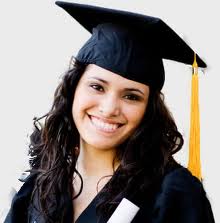 With the opening up of the economy, India youth are increasingly offered opportunities with global perspectives. While a majority of them have learnt English at some level, they are often ill-equipped as to the nuances of the language. Lack of linguistic adeptness, poor communicative and personality skills often confine them to the lower levels of the organizational totem pole, in spite of high technical knowledge. In today's dynamic world when we talk about the skills required by the person for the job is not only the technical skill, along with the technical skill the employability skills are the main requirement for the job. Employability skills are non-technical skills required not only to gain employment, but also to progress within an enterprise so as to achieve one's potential and contribute successfully to enterprise strategic directions. Employability skills are also sometimes referred to as "soft skills", generic skills, enabling skills or key competencies.
Employees with these skills are in demand and are considered valuable human capital assets to companies. In an increasingly competitive employment market, employers are looking beyond simple academic achievement therefore, employers are asking for employability skills, and as a result learners and candidates need to know what these skills are and how to demonstrate them.
Important Employability Skills -
Communication Skill

Teamwork Skill

Problem-Solving Skills

Initiative and Enterprise Skill

Planning and Organizing Skill

Self-Management Skills

Learning Skill

Technology Skill
About ten years ago it may have been possible to do a basic practical job, using job-specific practical skills learnt at work without using any reading or writing skills. Increasingly, all workers doing practical jobs now have to use literacy skills to keep records and follow instructions. Today when we see the advertisement in the newspaper for jobs we find that a person who is a self starter, highly analytical, a effective problem solver and a good communicator can apply. Employers look for these skills because they want 'work-ready' graduates. Research shows successful companies recruit people with these skills. Proving you have these skills will help you get and keep a job.
In connection with an individual, employability depends on their assets in terms of the knowledge, skills and attitudes they possess, the way they use and deploy those assets, the way they present them to employers, and crucially, the context (e.g. personal circumstances and lab our market environment) within which they seek work. While basic literacy, numeracy, technical skills craft skills remain vital, today's economy and society increasingly demands people with an ability to cope with change and adapt quickly to new environments and people. This is why employability skills are more and important.
Essential Skills and Attributes -
High levels of written and oral communication skills problem solving and decision making ability in which a person should have the capability to develop practical situations, solving problems in teams

To work effectively with others as part of a team, ability to work in a changing environment

Ability to research, write and evaluate complex issues.
How to Develop Employability Skills -
Work towards qualifications

Have work experience or voluntary work

Take advantage of any opportunities

Career planning

Developing your employability skills is a cyclic process.
Today's workplace environment changes rapidly, and the pace of this change continuously challenges the advancement of educational programs. One such challenge is to determine the appropriate balance of technical, employability, and academic skills for workplace education. Therefore, nowadays the Universities are concentrating more towards developing the employability skills by using innovative teaching method, students are provided an opportunity to apply essential skills to real-world situations in both classroom and work-based learning activities. Many training and educational institutes are running classes for personality grooming and business etiquette, debate and group discussion, spoken and written English, professional skill/habits.
Employability Skills Assessment -
The most important question is how to assess the employability skills? Employability skills are most appropriately assessed indirect relation to the criteria, knowledge and skills described in units of competency, and not as a separate item. Particular types of activities will relate to particular employability skills. For example, observing a candidate while they perform a group related task at work provides evidence of their ability to complete tasks as well as providing opportunities to assess skills in relation to teamwork and communication.
Also Read : Lack of Employability – Drought Amidst Plenty