Earn up to ₹40 per post as scholarship. Unlimited earning potential per month.
Exchange career information, knowledge, interview questions, campus tests, notes & tutorials, give/get answers...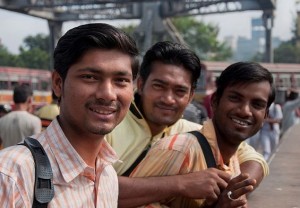 Poor literacy remains a major hurdle for Indian youths in terms of employment opportunities and levels of education in India are greatly influenced by gender, caste and class differences.
The Opportunity for Action Report, released in Washington by Microsoft and International Youth Foundation this week, says in India an estimated 270 million people aged 15 and older remain illiterate.
Nearly two percent of India's population, or about 240 million people, are youth aged 15 to 24. Women aged 15 to 24 are twice as likely to remain illiterate and factors like caste and class affect education opportunities greatly, the report reveals.
"On average, young people in India receive just over seven years of education. But levels of educational attainment are strongly predicted by caste, class, and gender. The wealthiest 20 percent, for example, attend 11 years of school, whereas the poorest quintile averages only four years," the report says.
"Girls in India's rural areas average fewer than three years of education. Girls from scheduled tribes and castes report that stigmatisation and social exclusion frequently prevent them from attending school," it says.
Adding to that, the attendance rates for girls have declined since 1999, and currently fewer than 25 percent girls in India attend vocational training.
In the second year of the Right to Education Act, which makes it the state's responsibility to give education to all between age six to 14, India has only 17 percent of its school passouts going to colleges. The government aims to increase this to 30 percent by 2030.
A programme to create a vocational education framework is also under way to give skill training to youths who do not want to opt for traditional education.
The report shows that among working youths approximately one in four is illiterate, and fewer than one in five completes secondary education.
The education deficit is not filled by technical and vocational education and training (TVET), however, only six percent of urban youth and three percent of rural youth attend TVET at the secondary level.
According to Census 2011 data, around 74 percent of the Indian population is literate.
Globally, as the youth population of 1.2 billion – the largest in history – grows over time, the gap risks widening even further between those with opportunity and those without, a new report reveals.
"Unemployment rate for youth is currently 12.7 percent, or more than double the six percent global average for unemployment as a whole," the report adds.