Earn up to ₹40 per post as scholarship. Unlimited earning potential per month.
Exchange career information, knowledge, interview questions, campus tests, notes & tutorials, give/get answers...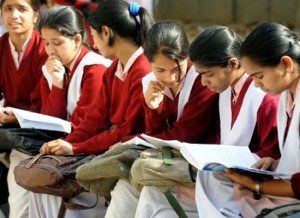 For parents burdened with the growing cost of education abroad and safety concerns for their wards, "Education in Ireland" has come as a fresh option to fulfill their aspiration to send their children overseas for higher studies. With promises of a high quality academic environment, the island nation is extending a helping hand to those who are aiming to expand their sphere of knowledge. Ireland is banking on a few key factors to project the country's education sector.
It prides itself as a friendly and safe country. Ireland was voted by Lonely Planet as the world's friendliest country in 2008 and 2010 and was ranked 12th in the 2009 Global Peace Index. International cricketer Kevin O'Brien, who was on a three-city (Delhi, Chennai and Pune) tour of India to promote education in Ireland, said "It is a fantastic place to live in and the Irish people are very friendly. Traveling is not a problem. It takes a maximum of three hours to travel from any end of the island to the other." The other positive factors are that Ireland is an English-speaking nation, with strong links with the UK and the US. Irish qualifications are recognized worldwide.
Students can choose from an extensive range of courses in business schools, centers of science and technology, language, humanities and arts. Besides, it has courses dedicated to sports management and health sciences. The fact that Ireland is home to nine of the top 10 global pharmaceutical companies, a handful of elite financial services firms and several software companies make it all the more attractive for students who aim to achieve expertise in the fields of science, technology and engineering.
"For Indians, Ireland can be the next Silicon valley," said Marina Donohoe, head of education department in Ireland, adding that its location in Europe opens a wide range of opportunities for students. Ms. Donohoe pointed out that Ireland held immense scope for students dreaming to make it big in the field of software. "We need additional talent in Ireland and India can be a part of that. Besides, in comparison to other countries, education is not very costly in Ireland." At present, less than 1000 Indian students are studying in various Irish universities.
Some of the institutions being promoted by the Education in Ireland team include Dublin Institute of Technology, Waterford Institute of Technology, Dundalk Institute of Technology, Shannon College of Hotel Management, Dublin Business School, National College of Ireland and Independent College.
Mr. O'Brien had a fascinating idea to woo the Indian students. He said that interested students could also be a part of cricketing activities in Ireland. Ireland has made some conscious efforts to boost its education sector. The most significant is allowing students to stay back in the country for a period of one year after completing their studies. And through the latest promotion, it is ready to welcome Indian students.
Source : StudyGuideIndia