Earn up to ₹40 per post as scholarship. Unlimited earning potential per month.
Exchange career information, knowledge, interview questions, campus tests, notes & tutorials, give/get answers...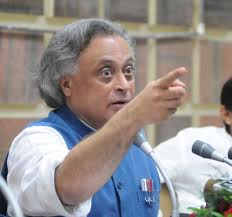 Jairam Ramesh, Union Minister for Rural Development, Friday, attacked renowned professional schools saying those schools teach their students pride, disdain and contempt. "Unlearn all the garbage that has been put into you in the professional schools," Ramesh said while addressing a gathering of "Fellows" of the Prime Minister's Rural Development Fellow's Scheme (PMRDFS) at Bhopal, the capital of Madhya Pradesh.
PMRDFS is a scheme launched on experimental basis in September 2011 by Union Ministry for Rural Development. About 156 selected young professionals are working as "Fellows" in the scheme running in 78 backward districts under an integrated action plan. The work of these young professionals, including MBAs and post graduates in social sciences, was to assist the district administration of backward districts across nine states in implementation of the Centre's rural schemes as development facilitators.
A large section of the "Fellows" hold their academic post-graduation degrees from the Tata Institute of Social Sciences. Taking on the Institute, the Union minister said: It is my request to the Tata Institute of Social Sciences to teach less ideological terminologies and more managerial expertise. Because when I hear a 25-year-old say, 'We must look at the developmental paradigms', I begin to shake. Please do not contaminate young minds with such phrases." He also said that long hair and long beard don't make geniuses.
This is the second time Ramesh has challenged the traditions of educational institutions, Three year ago, on a "Hot April" afternoon Jairam Ramesh started a controversy when he threw away the convocation robe at a graduation ceremony at the Indian Institute of Forest Management. Describing convocation robes as "medieval and barbaric", a sweating Jairam Ramesh wondered how we stuck to such barbaric colonial relics, winning a round of applause from students.
Participate in the debate : Do Professional Schools Teach Garbage