Earn up to ₹40 per post as scholarship. Unlimited earning potential per month.
Exchange career information, knowledge, interview questions, campus tests, notes & tutorials, give/get answers...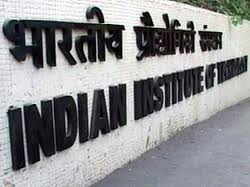 As a relief to the students aspiring for admission to prestigious IIT in 2014, the exam pattern for second layer exam, JEE (Advanced), will stay same as 2013. Although not finally decided yet, an official said that, the change in at this stage will entail delay in starting the academic session in 2014.
The Joint Admission Board (JAB) of IITs was considering to include subjective question pattern in JEE (Advanced). However for the examination which is supposed to be conducted in June 2014 and then announcing the result towards the end of the same month will not be possible with test conducted in subjective pattern.
The official said that if the change in pattern to subjective from current objective type Multiple Choice Questions (MCQ) is to be implemented then the JEE Advanced must be conducted sometime in December this year, which is not possible under the current set up of exam as only top 1,50,000 students in the first layer JEE (Main) exam qualify for JEE (Advanced). Hence the entire JEE exam system will have to revised, which is not possible at this stage. However, IITs may increase the limit of candidates shortlisted from JEE-Main from 1.5 lakhs to two lakhs.
The JAB will meet on August 25 to discuss the 2013 exam, their experiences with the new format of a two-level exam and give recommendations for the 2014 exam.
IITs were seeking a subjective test to improve the quality of candidates getting into the premier institutes. In the multiple-choice test, it is difficult to determine the students' understanding of subjects, which is why professors opposed it. A right answer can be arrived at by smartly eliminating three wrong ones, professors believe.