Earn up to ₹40 per post as scholarship. Unlimited earning potential per month.
Exchange career information, knowledge, interview questions, campus tests, notes & tutorials, give/get answers...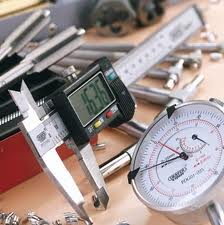 Ministry of HRD (MHRD) introduced the nation wide single entrance exam for engineering aspirants to reduce the stress, which actually does not seem to be happening. Rather it is the just reverse as a lot remains unclear including syllabus and type of questions apart from approach to get into the best of technology institutes.
The only thing the students and parents know for now is that, they have to score well in two exams – JEE and the class XII boards.
As per a recent announcement by Central Board of Secondary Education (CBSE), which is going to conduct the first of the 2-tier JEE test, JEE Mains, shall be conducted in offline mode on April 7th, 2013 and the online version about a week later. The IIT aspirants are supposed to rank in top 1.5 lakhs of JEE Main, to make them eligible for JEE Advance, apart from obligation of to be in top 20 percentile of the class XII boards. Whereas only JEE Mains score may qualify a student for NITs and State run engineering & technology institutes according to percentage weightage given to JEE Mains and Class XII Boards, as shall be decided by them, has added to the uncertainty.
Apart from the fact that the syllabus for JEE Mains is largely unknown, students are speculating that it may be same as AIEEE, as no concrete announcement has been made to that effect even so far. Students and their parents are also confused about the approach, and not able to decide if they have to appear for both JEEs and apart from the compulsion of making good score in Boards. Earlier preparation for JEE would make the student also ready for AIEEE and he / she had the option for NIT if not IIT.
Last year's statistics show that CBSE students may have to score 390/500 to clear the 80 percentile needed for the test. That may not be difficult as most aspirants get the score easily. So most are not sure if they would qualify for JEE Advance despite being in top 20 percentile or 1.5 lakhs of JEE Mains.
Students who are not sure about getting into IITs but want to make it to the NITs are also worried. Now have to score well in languages and electives that they have so far neglected until this announcement of new pattern of JEE.