Earn up to ₹40 per post as scholarship. Unlimited earning potential per month.
Exchange career information, knowledge, interview questions, campus tests, notes & tutorials, give/get answers...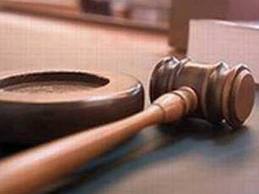 Banks can not deny educational loans to students on the grounds that his or her academic record is poor, the Madras High Court has ruled.
"The bank can not deny educational loan on the ground that the academic record of the petitioner at the school level was very poor," said Justice D Hariparanthaman, in an order on a writ petition of a scheduled caste girl. He added, "There is no such provision in the circular of the bank that the loan can be sanctioned only if the academic performance of the student was very good at the school level."
Justice Hariparanthaman further said,"I have noted in my earlier order dated September 15, 2010 that Dr. B R Ambedkar obtained only 287 marks out of 750 in the matriculation examinations and his educational need was taken care of by King of Baroda on the ground that he belongs to scheduled caste."
Noting that the Union government had introduced the educational loan scheme to help the economically weaker sections and not even a third party guarantee was required for disbursement of loans up to Rs 4 lakhs, Justice Hariparanthaman asked the Punjab National Bank to sanction educational loan to the student within four weeks.
Also Read : Central Government Educational Loan Guarantee Scheme , Merit students losing admission to engineering for bank loans , Management Quota Admission Eligible For Bank Loan