Earn up to ₹40 per post as scholarship. Unlimited earning potential per month.
Exchange career information, knowledge, interview questions, campus tests, notes & tutorials, give/get answers...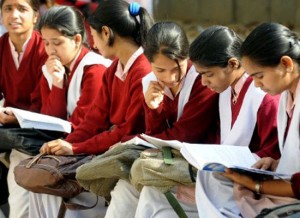 In the wake of Common Entrance Test for MBBS admissions to be held in 2013, this year, Maharashtra government will conduct MHT-CET excluding medical entrance test. The CET for engineering admissions will be held in 2013. This will be the last test for engineering aspirants to be conducted by the state. From the year 2014-15, the state will participate in Joint Engineering Entrance (JEE) to be conducted by central government. Central government has changed the format of IIT-JEE by merging AIEEE into it. The examination will remain as JEE.
It may be noted that the state was conducting combined common entrance test for engineering and medical admissions till this year. The competent authority of the same examination was Director of Medical Education and Research. With National Eligibility cum Entrance Test (NEET) for MBBS to be held this year, now Director, Technical Education will be the competent authority.
Union Human Resources Development Ministry has decided to hold one CET for engineering admissions in the country. Central government had made it clear that states can either conduct their own CET or can participate in JEE. As Supreme Court has already said that there should not be multiplicity of tests, central government feels that with this only test, money and time of students will be saved. All the suggestions given by the study group were accepted and state government has decided to participate in JEE from 2012.
The implementation of examination will include -
First engineering admissions will be held as per JEE in 2014 as per the marks in entrance and marks secured in Class XII

The marks in JEE (Main) and marks in Class XII will be given 50% weightage. The final merit list will be prepared by the marks in both examinations.

The valuation of the marks secured in Class XII in various boards will be done as per the normalize percentile system of Indian Statistical Institute.

There are two parts of the examination of JEE as JEE (Main) and JEE (Advance). The marks of JEE (Main) only will be considered, no marks of JEE (Advance) will be considered.

While deciding the weightage of Class 12, the marks of Physics, Chemistry and Mathematics only will be considered.

Students should secure at least 50% in Physics, Chemistry and Mathematics. It means that less than 50% marks in PCM will not do.