Earn up to ₹40 per post as scholarship. Unlimited earning potential per month.
Exchange career information, knowledge, interview questions, campus tests, notes & tutorials, give/get answers...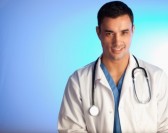 The Supreme Court on Tuesday sought Medical Council of India's response within two days to a proposal from Directorate General of Health Services (DGHS) for first ever online counseling for allotment of over 2,000 MBBS and BDS seats in medical colleges from this academic session.
The Court has sought medical education regulator MCI's response by Thursday, when it would examine the DGHS proposal for doing away with existing mode of counseling that require candidates to appear in person.
Delhi used to be the main centre from where allotment of 15% all-India quota of MBBS and BDS seats in various medical colleges used to take place, with candidates participating in counseling through video conferencing from other centres like Mumbai, Kolkata and Chennai. In 2011, DGHS conducted counseling for 4,150 candidates for 2,194 seats in MBBS and BDS courses.
Till now, the candidates used to take long journeys up to six times from their home towns to the metros within a short period of time to attend counseling sessions. DGHS has said that the expenditure for candidates during online counseling will be almost nil and much less for the government. The online counseling process will be faceless yet fully transparent and fair.
The proposal for online counseling was recommended by an expert committee headed by Director General of Health Services, which was tasked by ministry of health and family welfare to find out ways and means to address the problem of seats remaining vacant even after two rounds of counseling every year.
In its application before the apex court, the DGHS said: "The committee has recommended that by changing the method of allotment from existing counseling by personal appearance to online counseling and by increasing the number of candidates eligible to take part in counseling both in undergraduate and post-graduate courses may significantly reduce the number of seats that remain unfilled at the end of All India quota counseling."
The salient features of the proposal for online counseling are:
All candidates who qualify All India Undergraduate Entrance Examination or five times number of seats available under the all-India quota, whichever is less, will be allowed to take part in online counseling.

Qualified candidates will give option of course and college online. There will be a total of three rounds of online allotment instead of existing two.

After the first round, candidates will be given provisional allotment letter online and will be required to report to the allotted medical/dental college within 10 days. The respective colleges would check the documents of eligibility of candidates.

Candidates, who fail to take admission in 10 days, would forfeit their claim for admission and would not be considered for allotment of seats during subsequent rounds of counseling.

Candidates who join the course after the first round may give their option for upgrade of her/his choice of course or college to be considered during subsequent rounds of counseling subject to availability of seats.

Arrangement for online counseling process will be made by the National Informatics Centre, which conducts the online counseling for allotment of seats under All India Engineering Entrance Examination.
Source : Times of India