Earn up to ₹40 per post as scholarship. Unlimited earning potential per month.
Exchange career information, knowledge, interview questions, campus tests, notes & tutorials, give/get answers...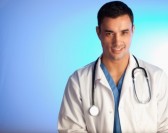 The Supreme Court on Wednesday ruled that students admitted to MBBS courses by medical colleges by increasing their intake without prior sanction from the Centre would not be permitted to practice medicine as their degrees would not be recognized.
"Where any medical college increases its admission capacity in any course of study or training, except with the previous permission of the central government in accordance with the provisions of Section 10A, no medical qualification granted to any student of such medical college on the basis of the increase in its admission capacity shall be a recognized medical qualification for the purposes of the Indian Medical Council Act, 1956," the court ruled.
In other words, without the previous permission of the central government on the recommendation of the Medical Council, any degree granted would not be recognized as a medical degree which would entitle such degree holder to function as a medical practitioner.
Excerpt From TOI : Click Here Full Version