Earn up to ₹40 per post as scholarship. Unlimited earning potential per month.
Exchange career information, knowledge, interview questions, campus tests, notes & tutorials, give/get answers...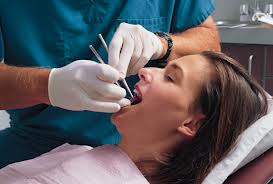 The Medical Council of India (MCI) moved Supreme Court last Saturday to review its own judgement it passed on July 18 quashing National Eligibility-cum-Entrance Test (NEET) prescribed by MCI for nationwide single window admission entrance to various medical colleges. The NEET met widespread opposition from majority of private medical colleges and some state governments as they challenged the authority of MCI to prescribe such nationwide entrance test for medicos.
The court had by two to one majority ruled on July 18 that the MCI did not have the jurisdiction to enforce common entrance test (CET) on private medical colleges and that the move could also violate constitutional guarantee to minority communities to establish and manage their own educational institutions.
The petition said the only reason behind the opposition to NEET by private medical colleges was that the single-window system blocked the thriving practice among them to admit less meritorious students through backdoor for exorbitant donation or capitation fee.
It said the minority judgment had captured the correct legal position and aptly described that NEET regulations as "boon to the student seeking to join medical profession".
The MCI's review petition has been drafted by senior advocate Nidesh Gupta. The petition has challenged the logic put forth in the majority judgment authored by the then Chief Justice of India (CJI) Altamas Kabir and said it was wrong on many counts such as it ignored the settled principles laid down by constitution benches of the apex court, wrong understanding of the MCI's powers and wrong appreciation of facts relating to medical admissions.
MCI has based its review petition on some of the old judgements passed by the SC. "the majority judgment under review suffers from series of error apparent on the face of record. It unsettles the settled legal position that merit as determined in common entrance test is to be the basis for admission for professional education," claims the review petition.
"The emphasis on matters of heart, human sympathies, beliefs and aspirations in preference to marks obtained in common entrance test will ruin medical education and adversely impact quality of professional education in our country," the council said.