Earn up to ₹40 per post as scholarship. Unlimited earning potential per month.
Exchange career information, knowledge, interview questions, campus tests, notes & tutorials, give/get answers...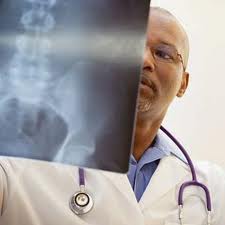 Thursday, medical students, about 3000 in number launched the movement entitled Save The Doctor at Jantar Mantar, New Delhi. The purpose of the movement it to attract the attention of the Union Health Ministry to equalise the seats of PG Medical courses to that of under-graduate medical and also to include rural posting to be part of internship and postgraduate training.
About three lakhs medical students are supporting this campaign which is also supported by Indian Medical Association (IMA). Delhi Medical Association lead the gathering of 3000 medical students at Jantar Mantar in New Delhi.
Today, India lacks specialist doctors due to less number of clinical PG seats in medical institutions. Though India has the largest number of medical institutions, the disparity in the number of seats allotted for PG and UG students along with the mandatory rural posting are affecting young doctors and they end up spending 13 years merely studying, the organisers of "Save The Doctors" said.
Pursuing a Post Graduation in any stream of medicine is essential for a doctor to become a specialist such as Gynecologist, Neurologist, Surgeon, Radiologist etc. As senior specialist doctors/ surgeons retire in the future, a dearth of specialist doctors and surgeons looms large in the country.
Dr. Navneet Motreja, Coordinator, Campaign – 'Save the Doctor', said, "If the situation does not change, we are not far from desperate measures like importing surgeons from other countries."
There are 45,600 UG seats which is likely to reach 50,000 shortly due to the progressive steps taken by the MCI. Whereas, there are only 12,000 PG seats which most of the doctors prefer to choose. With a pass rate of 80% to 90%, nearly 40,000 doctors graduate every year and compete for 12,000 seats with their batch mates and over a lakh seniors. In the last PG entrance exam under NEET, over 110,000 doctors appeared for the test to claim one of the 12,000 seats.