Earn up to ₹40 per post as scholarship. Unlimited earning potential per month.
Exchange career information, knowledge, interview questions, campus tests, notes & tutorials, give/get answers...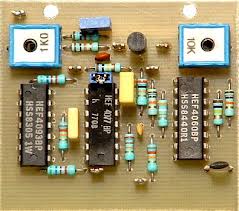 With the national level Joint Entrance Examination (JEE) already underway, the Council of National Institutes of Technology (NIT), has been working on modalities of normalizing the class XII results of various state boards and CBSE to bring all the students across the country at par to decide on 40% component of board marks that will be considered in arriving at merit list for admissions to NITs and IITs.
The meeting convened by Council of National Institutes of Technology, which was attended by NIT directors, CBSE chairperson, Indian Statistical Institute faculty, and a member from IIT-Kanpur, remained inconclusive. Another meeting may be held in next week.
The committee has been considering 4 options –
The first option is to increase the percentile of eligible students proportionately across the boards.

Second is to equate the mean marks of the school boards.

Third is to equate mean marks as well as the standard deviation.

As fourth option RASCH model is being considered. Generally, RASCH is employed for analysing data from assessments to measure variables such as abilities, attitudes, and personality traits. This model factors in the difference in difficulty levels of subjects across the boards. This model is considered to be more sophisticated and will help address the apprehension about students from boards with easier syllabus having an edge over others.
Consensus could not be reached as there were some new members who had to be apprised of all options, according to an official statement.