Earn up to ₹40 per post as scholarship. Unlimited earning potential per month.
Exchange career information, knowledge, interview questions, campus tests, notes & tutorials, give/get answers...

The compromise between the human resource development ministry and IIT Council over the entrance exam pattern for admission to the engineering institutes Wednesday evoked mixed reactions.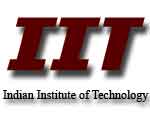 IIT Faculty Federation expressed satisfaction over the new pattern as most of their concerns have been addressed including the most important one that the IITs have been able to keep their autonomy.
At a meeting of ministry officials and IIT Council here Wednesday, it was agreed to have a new two-stage entrance test formula proposed by the IITs following opposition from some of the premier institutes to the single entrance examination mooted by HRD Minister Kapil Sibal. The meeting was attended by directors of all IITs.
As per the new formula, there will be a "main" test for the top 20 percent scorers of all boards, and then a final "advanced" exam, under the IITs supervision, for the top 150,000. The new format will come into effect from 2013, if accepted by the ministry.
However IIT Alumni Association expressed its displeasure over non accepting of their demand to defer the implementation of the new exam format from 2014 has not be met. Concern has also been expressed over restricting the eligibility to JEE (Main) to top 20 percentile of school boards. The condition is perceived as being pro-rich and detrimental to the interests of students from rural India.
IIT Alumni Association will meet Thursday to decide the future course of action to address the new developments, an official source said.