Earn up to ₹40 per post as scholarship. Unlimited earning potential per month.
Exchange career information, knowledge, interview questions, campus tests, notes & tutorials, give/get answers...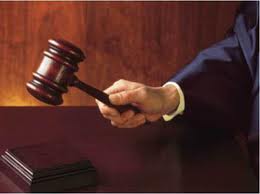 In a major blow to the All India Council for Technical Education (AICTE), the Supreme Court knocked off the jurisdiction of the apex body responsible for granting approvals to setting up of technology institutes and controlling the standards of technical education, by passing a directive merely to remain confined in the role of an adviser regarding the courses of MBA and MCA running in the private technical colleges.
Private colleges will no longer require permission of AICTE to conduct MBA and MCA courses, ruled a division bench of Supreme Court consisting of Justice B S Chouhan and V Gopala Gowda on Thursday while allowing a bunch of petitions filed by Association of Management of Private Colleges along with certain private colleges in Tamil Nadu which defied the AICTE order directing them to seek prior approval for starting an MCA course.
AICTE had made it mandatory for any college running MBA/MCA course affiliated to any university to seek prior approval under a regulation which was added under AICTE Act by way of an amendment in the year 2000, recognised both MBA and MCA courses to be "Technical".
The colleges had raised a legal objection that the AICTE Act being an enactment of Parliament could not be amended without being placed in Parliament. This argument was accepted by the SC Bench to knock off the jurisdiction of AICTE in respect of granting approval to these courses.
The Apex Court held that MBA is NOT a technical course within the definition of the AICTE Act and hence no approval is required to run it from AICTE.
The SC also held that, though MCA is a technical course, the AICTE had no business to lay down standards, as for this purpose the Parliament had already enacted the UGC Act.
The role of AICTE was advisory and could only impose uniform standards of education in affiliated members of a university by putting a note to the UGC, said the Apex Court in its order.