Earn up to ₹40 per post as scholarship. Unlimited earning potential per month.
Exchange career information, knowledge, interview questions, campus tests, notes & tutorials, give/get answers...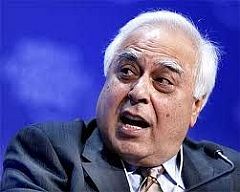 Education Ministers of the states almost unanimously voiced their disagreement with a provision in the Centre's proposal that the selection criteria for candidates for the IITs would be different even as all the aspirants for IITs, IIITs and NIT will have to appear in the common pair of tests (JEE-main & JEE-advanced) as a new format to be introduced from 2013. They were opposing to allow flexibility to prestigious IITs according to which they can adopt a methodology for selection and admission of students which is different from the same in NITs and IIITs.
HRD Minister, Kapil Sibal, while remaining non-committal on accepting the States' demands only agreed to incorporate in the minutes of the meeting that "the States were of the opinion that IITs should also adopt the same format as that of IIITs and NITs." However, the overwhelming opinion was in support of the common test.
Kapil Sibal conveyed to the delegation of Education Ministers of States that States are under no compulsion to join the Common Entrance Test for institutes under their jurisdiction and they were supposed to convey their decision on the year of joining the common admission process and the relative weightage to Class XII Board marks, performance in JEE-main and JEE-advanced by June 30. It was also clarified in the meeting that where a State intends to join the common test for admission to engineering institutions in the State, the exam papers would be also available in the regional language of the state in addition to English and Hindi. West Bengal did not send their representative to the meeting.
It was also declared by Sibal at the meeting that the decision has been taken to start 200 Community Colleges on a pilot basis across the country in 2012-13. The number of these colleges will be scaled up gradually.