Earn up to ₹40 per post as scholarship. Unlimited earning potential per month.
Exchange career information, knowledge, interview questions, campus tests, notes & tutorials, give/get answers...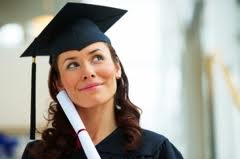 The boom in management education sector in India, which saw almost three folds in last five years, seems to be on decline as about 140 schools offering Master of Business Administration (MBA) courses are expected to close this year, as 35% of their seats were vacant in 2011-12, up from 15-20% in 2006-07, according to a report by ratings agency Crisil. The total number of B-Schools had grown to almost 4000 in last five years of boom. There was a near four-fold rise to more than 352,000 MBA course spots in the five years to March 2012.
Only 29% of graduates from Indian business schools – excluding those from the top 20 schools – get a job straight after completing their course, compared with 41 percent in 2008. The allure of so-called B-schools outside the top tier is fading as the economy grows at its slowest in nine years, with the financial sector especially sluggish, and amid questions about the quality of some schools.
There are two strands of MBA courses.
MBA degrees are offered by schools overseen by the All-India Council for Technical Education (AICTE), the regulatory body for higher education. These schools must be affiliated to a university, have a maximum of 120 students and fees are capped by state governments.
A second stream allows colleges to offer diplomas that are not accredited by AICTE. There are no standardised curriculum, class sizes are bigger and fees can be higher. An institution can offer both accredited and non-accredited MBA courses.
When demand was outrunning supply, students were willing to pay high fees for the autonomous courses, that tend to be more industry-relevant, in order to get a leg up in the job market.
Now, some new institutions are discontinuing their autonomous courses despite often better quality education, because with no guarantee of a job, students are opting for cheaper, AICTE-approved courses.