Earn up to ₹40 per post as scholarship. Unlimited earning potential per month.
Exchange career information, knowledge, interview questions, campus tests, notes & tutorials, give/get answers...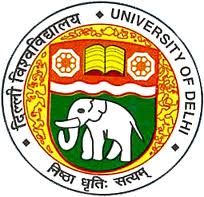 The decision of Delhi University (DU) administration to launch 4-year undergraduate degree may not be a smooth sailing. While the preparations are already on to launch the course with the university asking its various departments to design the new curricula etc. and all seems to have been set for the launch, a section of faculties, students have been opposing it since its announcement.
The supporters now seems to be rallying against the introduction of 4-year degree, since on Thursday Aruna Roy, Prashant Bhushan, Sitaram Yechury among others also joined it as the stir has gone off the campus and on to the public now. The "Save DU Campaign" supporters organised a public meeting at Arts Faculty in North Campus.
Speaking at the meeting, Aruna Roy, Member, National Advisory Council, questioned the move of the DU administration and its authority to do so without consultation under the constitutional guarantee of sovereignty. "Any law or reform that impacts the public can't be passed without consulting the public," Roy said. She anticipated the move of introducing the 4 year degree will impact the people all over the country as it will add pressure on other university to follow it. She promised to raise the issue through NAC (National Advisory Council).
The Aam Aadmi Party (AAP) member and renowned advocate Prashant Bhushan, deplored the move saying the move is not minor but fundamental and for such change to take place the provisions in the UGC Act has to be followed which do not seem to be followed in this case.
CPI(M) politburo member Sitaram Yechury said he will take up the issue in parliament and, if that does not work, he will send a delegation to the Prime Minister. He also said that a certain section of the government may feel the issue is the university's internal matter but if it is not following the rules, it becomes a legal issue.
Sudha Sundarraman of AIDWA said she believed that the new programme with result in increased dropout rates among girls.
Also present in the meeting were Amarjeet Kaur (CPI), P K Mazumdar (RSP and member, HRD standing committee), Pratap Samal (SUCI-Communist) and Tapan Sen (CITU, Rajya Sabha member).
Participate in Debate : Impact of 4 Year Degree