Earn up to ₹40 per post as scholarship. Unlimited earning potential per month.
Exchange career information, knowledge, interview questions, campus tests, notes & tutorials, give/get answers...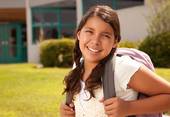 In a landmark judgement delivered on Wednesday by Justice Walmiki Mehta, of Delhi High Court, and bringing relief to thousands of parents probably across the whole country, it was held that an unaided recognized private school cannot charge fee for more than one month from the parents and the parents are entitled to deposit the same by 10th of the month when the fee is due.
The petition was filed by a group of 10 parents whose wards are studying at SummerField School in the national capital. The school was making parents pay the fees in advance on quarterly basis, the practice which has been in violation to the provisions of Delhi School Education Act, 1973 and the Rules made under it. The Delhi High Court has also held that Director of Education has no jurisdiction to allow unaided private schools to allow charge fees for more than one month at at time. The school had cited the circular issued by Director of Education to justify their practice of charging fees on quarterly basis.
However, the court in its judgement said, "This very circular does not authorise the private unaided schools to take fees on quarterly basis. In any case, the Director of Education has no power to issue circulars which will be in violation of statutory rules. Rules 165 and 166 are statutory in character. Once rules are statutory in character it is not possible for department to issue circulars in violation of these rules whereby fees can be allowed to be charged by a school otherwise than every month and which is payable by the 10th day of the month in which the fees become due."
The legal experts say that the judgement has wider applicability, i.e. over the country, though it has been delivered in context to a private unaided school in Delhi.