Earn up to ₹40 per post as scholarship. Unlimited earning potential per month.
Exchange career information, knowledge, interview questions, campus tests, notes & tutorials, give/get answers...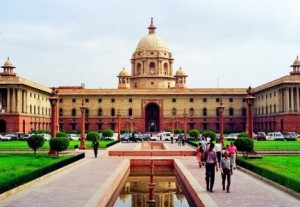 Disapproving a 0.29% upward rounding off done by Karnataka High Court to allow a student to get admitted to a PG course, a Supreme Court bench of Justices AK Patnaik and Ranjana P Desai on Thursday said, "The division bench of the HC erred in holding that the single judge was right in rounding off 54.71% to 55% so as to make the student eligible for admission to PG course. Such rounding off is impermissible."
It added, "When eligibility criteria is prescribed in a qualifying examination, it must be strictly adhered to. Any dilution or tampering with it will cause injustice to other candidates."
Without disturbing the career of the student as she has been admitted into the institute on the basis of the HC order, the apex court bench said, "No provision of any statute or any rule framed thereunder has been shown to us which permits rounding off of eligibility criteria prescribed for qualifying examination for admission to PG course in MSc (Nursing)."
The eligibility criteria prescribed for securing admission to the PG course was 55% aggregate marks. The student, who secured 54.71%, approached the Indian Nursing Council requesting issuance of a certificate of eligibility to her by rounding off her aggregate marks to 55%.
The council said 0.50% would normally be rounded off to the next digit and suggested her to request the institute to which she wanted to get admitted to in a PG course. But the institute refused to admit her on the ground that she did not have 55% aggregate marks.