Earn up to ₹40 per post as scholarship. Unlimited earning potential per month.
Exchange career information, knowledge, interview questions, campus tests, notes & tutorials, give/get answers...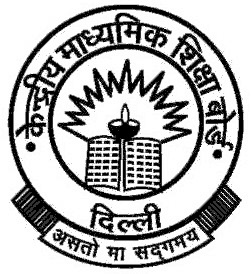 Central Board of Secondary Education (CBSE) has announced that School Quality Assessment and Accreditation (SQAA) has been made mandatory for all CBSE schools and the schools are given 3 years starting from April 2013 to finish the process.
CBSE has standardized the process of SQAA based on seven parameters during the pilot run, which the board had conducted last year. CBSE has appointed 12 agencies to carry out the process in all the 11,500 schools affiliated to it and it is mandatory for each school to apply for it along with Rs.50,000 as the cost towards the assessment.
"It is to encourage qualitative enhancement. The aim is to provide quality benchmarks in the concept, establishment and running of effective systems within an institution in accordance with changing socio-economic and cultural contexts and new research. It has also been made mandatory that the school get accredited once every three years," CBSE Chairman Vineet Joshi said.
The seven domains in which assessment will be done are scholastic processes and products, co-scholastic processes and products, adequacy , functionality and aesthetics of infrastructure, human resources, management and administration, leadership and beneficiary satisfaction.
The assessment will be a multidimensional process where not only the school administration, teachers and students will be quizzed but even alumni inputs will carry weightage, according to Joshi.
The SQAA manual has been developed through a series of processes, meetings and expertise drawn from various quarters. The pilot testing of various tools developed by CBSE involved 47 schools which included private unaided schools, government schools, Kendriya Vidyalayas, DAVs and Jawahar Navodaya Vidyalayas.