Earn up to ₹40 per post as scholarship. Unlimited earning potential per month.
Exchange career information, knowledge, interview questions, campus tests, notes & tutorials, give/get answers...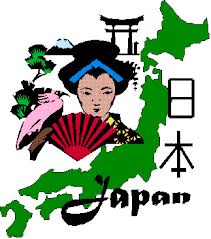 University of Tokyo, Japan's 135 -year-old prestigious national university has decided to admit students from, Anand Kumar's innovative Super 30 initiative through competition. This was disclosed by Hiroshi Yoshino director of University of Tokyo , India office, on Tuesday. The Japan's national university has launched a project to encourage students from India mainly from the underprivileged section of the society. This would be the first batch under this project.
Super 30 endeavor has helped many a student from underprivileged sections of the society make it to the prestigious IIT.
Hiroshi Yoshino said that Super 30 Anand Kumar is very popular in Japan and the selected students would get free scholarship during their stay in Japan. The program will start from next academic year.
"Japanese government largest broadcaster NHK channel has already made documentaries on Anand and his students few years back which is still very popular in Japan," he said.
It was a moment of pride for Super 30 founder Anand Kumar that his academy and students have got recognition from the global university, when he knew about this. "I feel proud of my students. Japan's largest grocery chain CGC company will sponsor the student from Super 30 in Tokyo university", he said.
Media from Japan, France, UK, Canada and various other countries had shot films on Anand's Super 30. Yoichi Itoh, Chief Economist STB Research Institute was the first to make a film on Super30 for NHK Channel. NHK's Producer Emiko Amagawa came here in 2007 to make an hour-long documentary on Anand and his school. Japanese TV channel Kansai Telecasting Corporation's director Yuta Amma had described Anand as a 'true role model'. Then came Japan's Amazon TV for yet another film on Super 30. Japan's famous actress and Miss Japan Norika Fujiware came to Patna to make another film for TV Man Union. One of the widest circulating Japanese dailies, Yomuri also did a detailed feature on Super 30. Last year, Newsweek and Time magazines had also featured Anand's schools.
Also Read : Learning Japanese For Career (Article) | CBSE Students Exchange Program With Japan (News)