Earn up to ₹40 per post as scholarship. Unlimited earning potential per month.
Exchange career information, knowledge, interview questions, campus tests, notes & tutorials, give/get answers...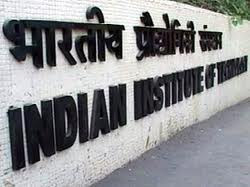 An analysis report prepared by IITs has revealed that though only a fifth of students join IIT JEE coaching classes, they make half of the successful lot of students, while remaining half come from those 80% who did not take any extra coaching and prepared for the exam on their own.
IIT report says that, of 98,872 students who joined IIT JEE coaching classes about 11,245 where successful, whereas out of 3,80,779 candidates who had done self-study and appeared for the test, the successful number of candidates is 12,867.
Zone wise, the report also highlights that Bombya, Madras and Delhi zones reflect better conditions of self study while the the performance of self study group of students is not so well from Guwahati, Kanpur, Roorkee and Kharagpur zones.
In all, 61 per cent of the total candidates who were offered registration were from cities, while 27 per cent were from towns and 12 per cent from villages, the report reveals. The percentage more OBC candidates come from villages than from the cities and towns.
The report also indicates that the students who preferred Hindi medium for a the IIT JEE were less successful than who preferred English medium, also the percentage of students applying for English medium were almost 85%.
38,000 candidates applied from Patna, 36,000 from Delhi and 34,000 from Jaipur stood the the top 3 cities for most applications.