Earn up to ₹40 per post as scholarship. Unlimited earning potential per month.
Exchange career information, knowledge, interview questions, campus tests, notes & tutorials, give/get answers...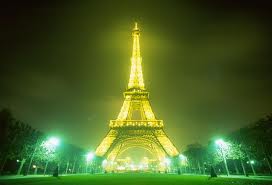 With the global education sector undergoing a substantial transformation, the focus of Indian students is shifting from traditional educational destinations like the UK, US and Australia. In fact, given the variable palate that Europe has been offering in recent times, countries like France, Germany and Spain are emerging as study abroad destinations for Indian students. While the latter two are more popular for postgraduate, research and management studies, France has come up as a more holistic choice for Indian students.
France today, hosts more than 2,90,000 international students in 87 universities, 230 business schools, 240 engineering schools and more than 1,500 other institutions. With more than 20% of the annual budget spent on education, French universities and public institution offer subsidized education for both French and international students.
Given such conditions, the number of Indian students considering French institutes for short-term, full-time and executive programmers, is northbound. Another advantage is the social security scheme for students, which reimburses healthcare expenses against a modest basic payment – it was 207 Euros in 2012. Says Genevieve Barre, director, international development, Asia-Pacific, HEC Paris, " The support provided to international students in France in the form of grants and social security is un-parallel." Also every year, the French Embassy awards scholarship up to Rs.7.1 crore to more than 300 Indian graduates who want to pursue higher education in France .
For students considering France as the 'next step ahead,' Yet pondering over language barriers, there is good news. As professor Arthur Soucemarianadin, director, department of institutional relations, Campus France, puts it, " Things are changing. Today, a majority of engineering and technology courses in France are either bilingual or are taught in English. Nevertheless, Learning French can work to a student's advantage in terms of professional internships and jobs in France."
Besides, the richness and cultural diversity is an added experience for Indian students. Sudhir Bhatt, pursuing PhD in plasma physics at University of Pierre and Marie Curie (UPMC), Paris, remarks, "Quality of student life, academic excellence and cultural richness separates France from other destinations in the world."
Further, points out Shine Jude Hamilton, an Indian student studying at ENAC, Toulouse for Indian students, tuition fees, program choices and immigration opportunities are of immense importance. A majority of aeronautical institutes in Toulouse have industry tie-ups, which make it easier for students to find internships and jobs.
Of late, elite institutes like Ecole Polytechnique, Universities Pierre et Marie Curia, Paris Sud, ISAE, ENAC, ( for science and technology ), INSEAD, HEC, ESSEC, ESCP (for management ), ENS, SciencesPo (Humanities and research), have caught the fancy of Indian students. These institutes have tie-ups with Indian institutions such as the IIMs, IITs, NLSU, IISc, DU, St Xavier's, University of Madras, University of Calcutta, Chennai Mathematical Institute, Jamia Millia and St Stephen's College, among others. " Degree from a French institute is valued and can get a job in leading organizations anywhere in the world," says Francis Verillaud, director, international affairs and exchanges, SciencesPo.
French institutions already have a reputation in disciplines such as fashion, gourmet, luxury, social sciences and humanities. However, over the years, it has also created a niche in astrophysics, nuclear energy, applied mathematics, advanced robotics, computational mechanics, optronics, avionics and molecular material. Also, Indian students are exploring advanced masters in management and aeronautics and several double degree programs.
Campus France, a student forum set up by French Embassy in India, provides information regarding admission, courses, institutes and even visa rules. As far as work is concerned, foreign students can work in France without having to apply for a temporary work permit for a maximum of 19 hours a week during their studies. Besides, paid internships and a work permit of six months for a job search after course completion are other benefits.
Students with a baccalaureate or secondary school certificate are entitled to enroll at a public university. Admission to Grande Ecoles is through entrance exams. Majority of management institutes require an average GMAT score of 690 and above. CAT scores can also get you admission in several institutes academic records and tie-ups between institutes. For engineering courses, two to three years of undergraduate studies in science or engineering are a must for executive programs a professional experience of two or more years is desirable.